Due to Covid-19, we are unable to accept volunteers at this time.
Volunteering is a gift that continues to give and is fulfilling to the spirit. It is a way to give back to the community by sharing your skills, gifts, knowledge and experience.

Some of the areas and ways that volunteerism is needed involves a commitment of 2-4 hour volunteer session in various areas of need may include the following:
Ground maintenance and gardening
Donation room; stocking and organizing 
Food Bank
General Housekeeping
Volunteers must be 18 years or older and complete a volunteer registration application. You will then be scheduled for an interview. You must be able to obtain a clear Vulnerable Sector Check and Police Clearance. Our volunteers must be available to participant in a training and orientation session.
For more information please contact: vawpm@nativewomenscentre.com expressing your interest in volunteering.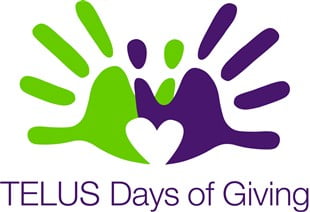 Thank you to TELUS, for arranging a Day of Giving to assist in the donation room and various other aspects of organizing within our shelter.